AQUALIVE Pool Technology, the pool specialist in the Caribbean!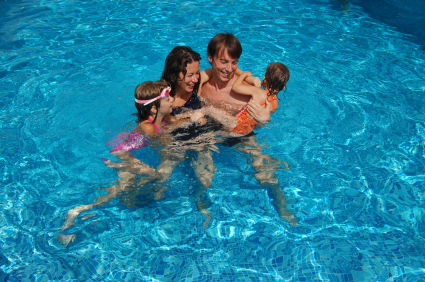 Your pool, our priority!
Aqualive Pool Services (Corrective and Preventive Service) is the warranty Service Company for all the brands that we represent on our local store, the equipment for many pool suppliers and heater companies such as Pentair, Jandy. Our service department are factory trained and ready to serve your needs at anytime you call. Emergency call outs are available for customers who require this level of service. Our commitment is POOL SERVICES, DESIGN, CONSTRUCTION, CLEANING, REPAIRS and FULL CUSTOMER SERVICE. We know what we do, we are pool professionals.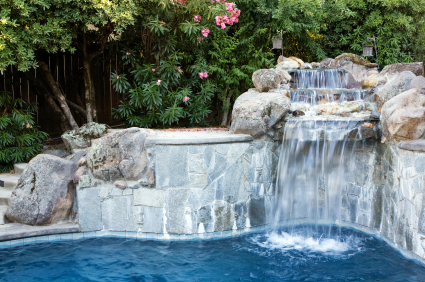 All in one place!
We are the best professionals on the island to care your pool. Our staff consists of civil engineers, architects and designers for the best pool construction and design. Our Service and Maintenance staff cover the entire island, each member from our crew are carefully screened, trained and tested to insure that you receive quality service on every visit.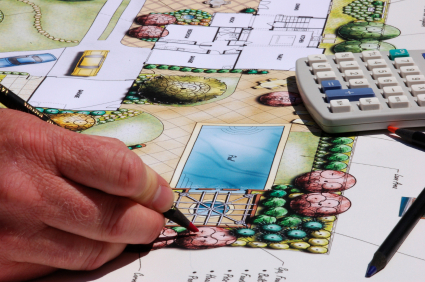 Free Pool Equipment Consultation
Let us help you to find the best solution for your, before you decide to replace your equipment, our experts can supervise and review your equipment. It will cost you nothing for a proposal. We will let you know if it can be rebuilt to like new condition and dependable performance, this is big savings over the cost of new equipment. If it cannot, we will recommend properly sized equipment that is matched to your system.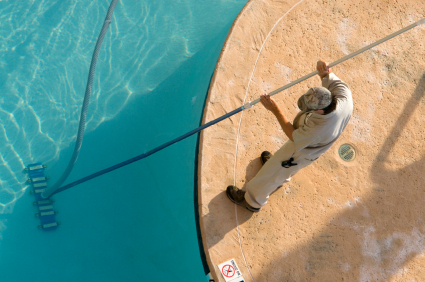 Weekly Pool Care!
Using only the best and safe pool chemicals and materials, Aqualive Pool Maintenance Service maintains your water clarity and sanitation while providing complete cleaning service for your pool. We remove all debris from your pool , brush where necessary and maintain your filtration system. We routinely eliminate phosphate and metal build up. We add the best water clarifier on the market to aid in filtration and to make your water sparkle. We inspect all pool systems and components to ensure proper operation.
My pool require a service check each week?
Alkalinity is the water's ability to withstand changes in pH. Additions of chlorine can cause swings in pH, as can rain water, acid additions and other chemical additions. When the alkalinity is within a very specific range, the water has the ability to buffer these pH changes, thereby allowing a more steady-state pH.
Call us at +297-583-1133 for a FREE WATER ANALYSIS From a water chemistry standpoint, your pool service should analyze the pH, chlorine, and alkalinity each week. Every two to three weeks they should analyze for stabilizer levels and calcium. Every four to six weeks they should check for phosphate buildup. Every three to 6 months they should analyze for metal buildup.
From a systems standpoint, your service should check the operation of your filter and pump each week. As well, they should inspect for water or air leaks in plumbing lines. At least monthly, your filter should be cleaned and inspected (cartridge). If you have a sand filter, it should be backwashed every 4-6 weeks. If you have a DE filter, it should be backwashed and re-charged with DE every month.
Our professional crew will advise you about the status of your pool, the healthy levels of the water and the conditions ot the mechanism in your pool. That is our commitment, the peace of mind for you and your paradise at home.
About AQUALIVE
The Best is yet to come!
Aqualive Pool Technology is a company dedicated to construction and maintenance of swimming pools, committed to meet the needs and expectations of our customers with competitive products and the highest quality, based on an effective and capable of general economic wealth and so that trade benefits to partners, employees and customers for better quality of life, based on our ideology and our business dreams.
Aqualive Pool Technology is projected as a leader in the construction of pools. By 2018 expected to be recognized at the level of Aruba and the Caribbean in the construction, maintenance, repair and supply of materials for which you work to advance technology and strategic alliances to ensure the best service.
Our polices are based on professional and business commitment, we offer our customers always swimming pools, excellent quality products and build a professional staff in this type of construction, we advise our clients on the maintenance key in some cases the construction. Improving results at each of our clients with the most responsibility and intellectual competitiveness, achieving leadership in our field.
AQUALIVE Pool Technology
Paradera 40-E
Aruba
Phone: +297 583-1133
Mobile: +297 733-0502
Fax: +297 583-3527